Archive for the 'Uncategorized' Category

We are all busy running our businesses. It's easy to ignore the dust bunnies, smudges, and overflowing trash cans in favor of completing a deadline. Keep in mind, however, that it is a good business practice to maintain a clean office. Here are two benefits of keeping a clean workplace:
1. An office is more productive when it is clean. Employee morale is higher, and they have more pride in their workplace. They can also focus better and accomplish tasks more efficiently when their area is clean. Office cleanliness is a signal of work expectations, with dirty offices breeding chaotic work practices.
2. Your customers judge you on what they see. When your customers see a clean, tidy work environment, they have more confidence in your work standards, organizational skills, and even your brand.
Setting the Priorities
You have to start somewhere when instituting a cleaning regimen. The four most important areas to focus on are:
Restrooms: While the restroom accounts in size for only about 5% of most buildings, it is the source of 95% of all building cleanliness complaints. Keep your restrooms clean for your customers, employees, and yourself
Lobby/Reception Area: First impressions are powerful. Keep your windows clean, plants & counters dusted, and polish and vacuum frequently in this area. While this can be especially challenging in the hot, dusty months of summer, keep in mind that the foyer is the first area most of your customers will see. To ensure cleanliness in this area, make sure your cleaning company expresses an understanding of how critical it is to keep your entrance looking great at all times. Ask them questions about their process and standards for your foyer to make sure they have a plan for keeping your entrance crisp and providing a great first impression at all times.
Office & Desk Area: At minimum waste baskets should be emptied and the vacuum run on a daily basis. Encourage your employees to stay organized and keep clutter minimized.
Lunch/Dining Area: Often used, yet seldom cleaned, the employee eating area can quickly become a hotbed of germs and filth. This is a critical area to have a cleaning policy in place, for both your staff and your customers. Keeping it clean encourages the staff to respect the area, and it improves morale.
Choosing Eco Clean KC's janitorial services you can be assured that your facility will be impeccably maintained and will reflect the professional image you wish to project to your clients and employees.
Call us today: (913)-912-3261
(913)-912 -ECO1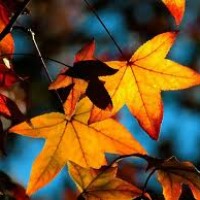 Use Autumn's brisk and breezy days to conquer deep-cleaning chores for a clean and comfortable winter home, and wrap up summer's outdoor areas. Our Fall Cleaning Chore Checklist will help you prepare home and hearth for the coming of winter. Summer's come and gone–and left its mark on outside the house. Time to come inside for winter! Outside the house tend to these autumn chores.
Clean and store patio furniture, umbrellas, children's summer toys.
Touch up paint on trim, railings and decks. Use a wire brush to remove flaking paint; prime bare wood first.
Check caulk around windows and doors. Follow manufacturer's recommendations to re-caulk if needed.
Inspect external doors and garage doors. Do they close tightly? Install weather-stripping, door thresholds if needed.
Wash exterior windows.
Drain and store garden hoses. Install insulating covers on exterior spigots. In hard-freeze areas, have sprinkler systems blown free of water.
Check gutters and downspouts. Clear of debris if necessary. In cold-weather areas, consider installing heating cable to prevent ice dams.
Have chimneys and flues inspected and cleaned if necessary.
Autumn's the time for "spring cleaning". Deep clean now to take advantage of good weather, and face the coming of winter and the approaching holidays with a clean and comfortable home.
Focus on public rooms: living room, family room, entryway, guest bath.
Clean from top to bottom. Vacuum drapes and window treatments. Clean window sills and window wells. Vacuum baseboards and corners.
Vacuum upholstered furniture, or have professionally cleaned if needed. Move furniture and vacuum beneath and behind it.
Wash interior windows.
Turn mattresses front-to-back and end-to-end to equalize wear.
Launder or clean all bedding: mattress pads, pillows, duvets, blankets, comforters. Tuck the family into a warm and cozy winter bed.
Schedule professional carpet cleaning early this month! Warm October afternoons speed carpet drying. Carpet cleaning firms get busy by the end of October, so schedule now for best service.
Prepare the kitchen for holiday cooking. Clean and organized kitchen cabinets, paying particular attention to baking supplies, pans and equipment.
Clear kitchen counters of all appliances not used within the last week. Clear counters look cleaner–and provide more room for holiday cooking.
Pull refrigerator away from the wall, and vacuum the condenser coils. For bottom-mounted coils, use a long, narrow brush to clean coils of dust and debris.
Wash light-diffusing bowls from light fixtures.
Inspect each appliance. Does it need supplies? Stock up on softener salt now, and avoid staggering over icy sidewalks with heavy bags.
Check and empty the central vacuum's collection area.
Clean electronic air cleaner elements monthly for most efficient operation. Wash them in an empty dishwasher (consult manual for specific product recommendations).
Clean or replace humidifier elements before the heating season begins.
Inspect washer hoses for bulges, cracks or splits. Replace them every other year.
Check dryer exhaust tube and vent for built-up lint, debris or birds' nests! Make sure the exterior vent door closes tightly when not in use.
Schedule fall furnace inspections now. Don't wait for the first cold night!
Buy a winter's supply of furnace filters. Change filters monthly for maximum energy savings and indoor comfort. When the right filter is on hand, it's an easy job!
Drain sediment from hot water heaters.
Choosing Eco Clean KC's janitorial services you can be assured that your facility will be impeccably maintained and will reflect the professional image you wish to project to your clients and employees. Call us today: (913)-912-3261 (913)-912 -ECO1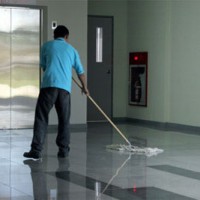 Selecting a cleaning contractor is one of the more trying tasks a facilities manager can face. Choosing a contractor not well suited to your facility has many ramifications, not the least of which is unhappy tenants or employees.
Before you begin this process, identify precisely the janitorial services you need for your facility and the schedule that best suits your company or tenants. Getting the input of your departments who have unique/non-standard cleaning needs is beneficial to their longer term satisfaction. Having a clear idea of your janitorial service needs will make finding the right contractor much easier. Each facility is different and the best contractors will base their bid on a customized approach.
Issuing a Request for Proposal (RFP)
 A tour date/time. You will need to determine if you will provide separate tours for each company, or if you will have one joint tour. A benefit to the individual tours is that you will be able to get a better feel for the contractor and will begin to build rapport with them. The drawback is that the private tours require a much greater time commitment than a group tour does. Be sure to include information on the tour date in your RFP.
 Bid due dates and janitorial service start date. Typically bids are due two to three weeks after the tour, and service starts one month after the award.
Specifications. By requiring all contractors to bid on the same specifications you will be able to compare apples to apples.
 A required response format. Mandating how the pricing information is to be returned to you will allow you to easily compare the proposals. It is also wise to request information on the number of hours that will be committed to the job each day, as well as data on the wages and any benefits the janitors will receive. As nearly 80% of any janitorial service bill can be directly attributable to labor costs, differences in hours worked and wages paid can result in large
differences in cleaning quotes.
 Floor plans. If you are able to provide floor plans of your building drafted to scale, the tour will go much more quickly as the proposing firms will not need to measure every area. If such floor plans are not available, building layout schematics, such as those posted for emergency evacuation plans, are very helpful.
You have made the right choice if your janitorial service contractor proactively manages the relationship – meeting your expectations and addressing requests or concerns so you don't have to.
Choosing Eco Clean KC's janitorial services you can be assured that your facility will be impeccably maintained and will reflect the professional image you wish to project to your clients and employees.
Call us today: (913)-912-3261