Choosing a Janitorial Services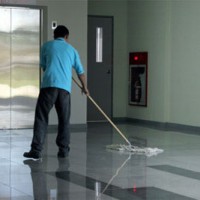 Selecting a cleaning contractor is one of the more trying tasks a facilities manager can face. Choosing a contractor not well suited to your facility has many ramifications, not the least of which is unhappy tenants or employees.
Before you begin this process, identify precisely the janitorial services you need for your facility and the schedule that best suits your company or tenants. Getting the input of your departments who have unique/non-standard cleaning needs is beneficial to their longer term satisfaction. Having a clear idea of your janitorial service needs will make finding the right contractor much easier. Each facility is different and the best contractors will base their bid on a customized approach.
Issuing a Request for Proposal (RFP)
 A tour date/time. You will need to determine if you will provide separate tours for each company, or if you will have one joint tour. A benefit to the individual tours is that you will be able to get a better feel for the contractor and will begin to build rapport with them. The drawback is that the private tours require a much greater time commitment than a group tour does. Be sure to include information on the tour date in your RFP.
 Bid due dates and janitorial service start date. Typically bids are due two to three weeks after the tour, and service starts one month after the award.
Specifications. By requiring all contractors to bid on the same specifications you will be able to compare apples to apples.
 A required response format. Mandating how the pricing information is to be returned to you will allow you to easily compare the proposals. It is also wise to request information on the number of hours that will be committed to the job each day, as well as data on the wages and any benefits the janitors will receive. As nearly 80% of any janitorial service bill can be directly attributable to labor costs, differences in hours worked and wages paid can result in large
differences in cleaning quotes.
 Floor plans. If you are able to provide floor plans of your building drafted to scale, the tour will go much more quickly as the proposing firms will not need to measure every area. If such floor plans are not available, building layout schematics, such as those posted for emergency evacuation plans, are very helpful.
You have made the right choice if your janitorial service contractor proactively manages the relationship – meeting your expectations and addressing requests or concerns so you don't have to.
Choosing Eco Clean KC's janitorial services you can be assured that your facility will be impeccably maintained and will reflect the professional image you wish to project to your clients and employees.
Call us today: (913)-912-3261