About us
Our business is making your business look great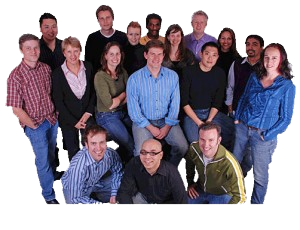 Our goal is to grow with our customers and maintain a relationship that will last for many years. You need a cleaning service that views its customers as lifetime partners and delivers dependable quality service at all times. We strive to be a better company by employing the best people and to provide them specific training to do the job expertly.
With its full range of janitorial services, Eco Clean will improve the current cleanliness of your facility, and at the same time ensure that you are receiving the most service for your dollar. We start with a thorough analysis of your maintenance needs, which is the first step toward an efficient and effective cleaning program. When your analysis is complete, you will receive a detailed outline of a service program that is tailored to fit your specific needs.
There's no guess work here. Our professionals have developed extensive time and motion studies coupled with years of experience, so we can give you an accurate estimate of the manpower and materials it will take to perform your customized cleaning services properly. Eco Clean utilizes the latest building maintenance equipment, office cleaning techniques and commercial janitorial supplies to meet and exceed your high standards of cleanliness and building appearance.
Additional benefits for your peace of mind. Eco Clean is fully insured and bonded, providing liability and property damage coverage as well as employee bonding and all other applicable forms of insurance coverage.
Experience complete satisfaction. We are not satisfied with our cleaning services unless you are! To guarantee the highest level of office cleaning services, we utilize quality control programs which include onsite inspections and customer surveys. We constantly monitor our work and should any area fail to meet our strict office cleaning standards, it will be corrected immediately. And of course, we always encourage customer communication and use your input to heighten our level of cleaning services.